Documents mortgage lenders will probably ask for (and where to find them)
You'll need to provide your lender with many documents when you apply for a mortgage. Here's what you need to know about the most common ones.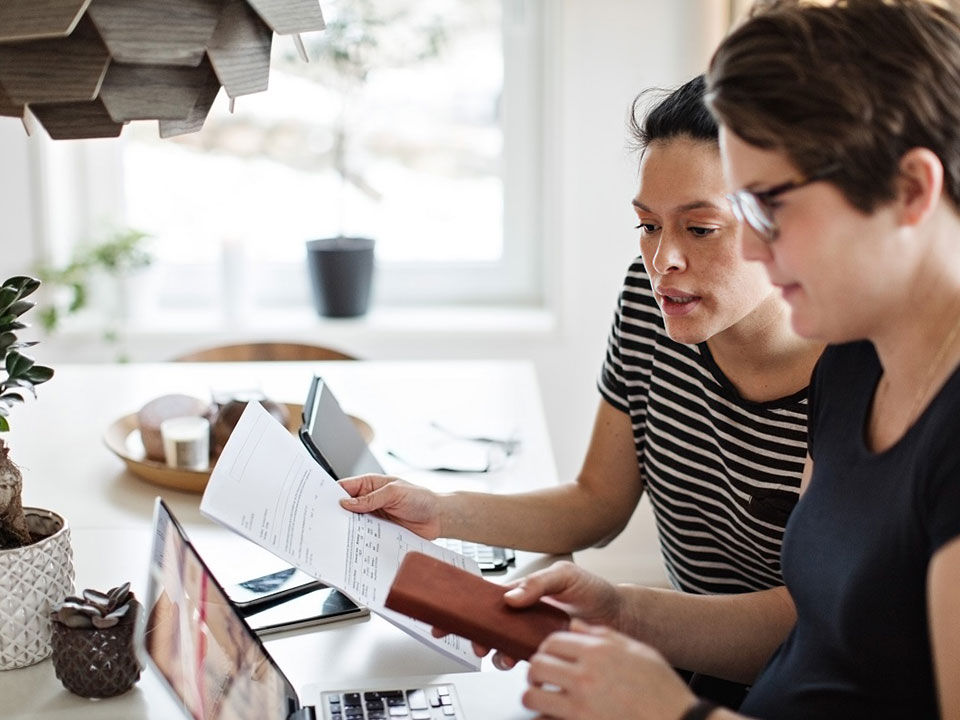 If you're applying for a mortgage, lenders will need information about your income, debt, employment, assets and more, which could take a lot of document-gathering on your part. Some of the documents will always be required  — a government-issued ID, for example — while others, like HOA certifications, will vary by situation.
Many documents will be easy for you to find and submit; others could be more challenging and take longer. And documents will be "aging" while you're in the loan process, so you may need to go back and get current versions before your loan closes.
You may also receive documents, such as waivers and disclosures, from the lender. Be sure to keep these for future reference. 
Commonly requested documents
Here are some of the documents mortgage lenders may ask you to provide.
Government-issued ID. A valid driver's license or other government-issued ID card, or a passport, will suffice. You probably carry this with you every day, and can easily provide a copy to your lender. 
Social Security card. Many people keep their original card filed in a safe place with their other important papers. If you need a replacement, you may be able to order one online.
Birth certificate. Your birth certificate can sometimes be used in lieu of providing the lender with your Social Security card. Alternatively, a voter registration card or even passport could also suffice. To get a copy of your birth certificate, contact the state or county vital records office where you were born.
Bank statements. The lender will likely require statements for all of your accounts (checking, savings, and investment accounts), some going back at least three months to verify that you have at least three months of mortgage payments available. Be sure to send copies of all pages of each statement, including those "intentionally left blank."
Credit report. The lender will pull your credit report, so it's a good idea for you to review it in advance to find and resolve any errors that might cause the lender to deny your application or set a higher interest rate. You can request a free annual copy of your credit report at AnnualCreditReport.com or call 877-322-8228.
Pay stubs. If your employer pays you by check, you should have the actual stub to copy for your lender. If you're paid by direct deposit, you should be able to access your account online to download your deposit history or request it from your bank.
Tax return (or transcript) and W-2s. You may have kept your past year's tax returns and can make copies. If not, you can request them from the IRS.
Form 1099s (Miscellaneous Income). If you're self-employed, you may have copies of these among your tax information. If you haven't retained your 1099s, contact the issuing company to ask for copies, or, if you used a tax preparer, they may have kept a copy -- although they'll probably charge a fee to provide copies to you. 
Earnest money deposit. Since earnest money often becomes part of your down payment, lenders will need to verify the source. Often this will be shown as a withdrawal from your checking or savings account, and that paperwork will suffice.
Homeowners insurance policy. If you're putting less than 20% down, the lender may ask you to provide proof that you've prepaid one year's worth of coverage before the close. Contact several companies for quotes, and provide your lender with the one you've selected.
Letter of explanation. A letter of explanation (or LOE) is common when the underwriter is trying to document a certain issue so the lender can clear your loan for funding. Depending on the request, you may need to provide a more current bank statement, document where money in your account came from, or explain an employment gap.
Other documents
In addition to those listed above, you may need to provide other documents specific to your unique financial situation. And your lender may provide you with documents you'll want to file for future reference. 
4506-T (Request for Transcript of Tax Return).  Your lender may ask you to fill out and return a 4506-T so the lender can request your tax information from the IRS. You can similarly order a transcript or other return information free of charge using the IRS form.
Affiliated business arrangement disclosure. Under federal Real Estate Settlement and Procedures Act (RESPA) guidelines, if your real estate agent and/or broker has an interest in companies they've referred you to for services as part of the transaction, they must make you aware of the relationship. They should provide you with the RESPA model disclosure. 
Alimony/child support income verification. Lenders might be able to count alimony payments and child support as income if you have the court order mandating the payments, and proof that they have actually been made for the past six months. If one of your children is about to turn 18, child support will usually stop, and the lender might not include it in your income calculation.
Alimony/child support liability verification. Lenders might deduct alimony from your monthly income and not consider it a monthly debt. Child support, however, is usually considered part of your monthly debt calculation. This is an important distinction because the payments can affect your debt-to-income ratio, a metric lenders use to measure your ability to manage monthly payments and repay debt.
Appraisal. Your lender might hire an independent appraiser to determine the property's market value, and you can ask to receive a copy of the report. 
Appraisal waiver. For borrowers with strong credit who can put significant equity down, the lender may use an automated loan approval system to determine the home's value. If the lender accepts the estimated home value as the actual value of the property, they will not require an appraisal and will send you an appraisal waiver.
Automatic payment authorization. Some lenders can offer a lower interest rate if you'll agree to have the monthly payments automatically debited from your bank account. If this is something you'd like, discuss the idea with your lender. If you move forward, they'll provide the authorization paperwork.
Bankruptcy discharge notice. If you've recently filed a bankruptcy, there may be a waiting period of several years before you can obtain financing again. Each mortgage lender will have its own set of guidelines. If you need to provide your lender with a copy of your discharge notice, you can contact the clerk of the court where your case was filed.
Bonus and/or commission income. Lenders will usually require supporting documentation of bonus income, such as two or three current consecutive payslips; a letter of entitlement from your employer/letter confirming your bonuses are likely to continue; and/or your most recent tax return or group certificate. Commission income is usually different. To show consistency, your commission should be documented for at least two years. Plus, the lender may require a letter from your employer stating the commissioned income structure is its standard business practice and is likely to continue.
Borrower certification and authorization. The lender will usually require you to sign a Certification and Authorization form that says the information you've provided during the application process (about your employment, assets, income and debt)  is true and complete. In addition, this form authorizes the lender to verify your information and sell your loan to another company after the closing.
Cosigned liability documentation. If you're a co-signer on another loan, such as a student loan or car loan, the lender may be able to exclude that debt from your DTI ratio provided that you meet certain criteria. This varies by lender and loan program, so ask your lender.
DD-214 (Certificate of Release or Discharge from Active Duty). For a VA loan, your lender will usually request your DD-214 if you're not active military personnel. You can request a copy from the National Personnel Records Center (NPRC).
Employment offer letter. Most lenders will require at least one full month of pay stubs prior to closing the loan. However, a lender might accept an employment contract (showing a start date, income and new position title) within 60 days of closing and/or a letter from the employer stating all employment requirements have been met.
Escrow waiver. Lenders generally require borrowers to include taxes and insurance premiums in their monthly mortgage payments, which are placed in escrow until the payment date when the amount due is paid by the lender. If you prefer to make these payments yourself, the lender can provide an escrow waiver.
Gift letter. If you're using gift money as part or all of your down payment, you'll usually need the donor to write a gift letter to the lender making it clear that the money is a gift and not a loan.
Homeowners association certification. A lender will typically request a Lender Certification from a homeowners association for loans on condominiums and planned unit developments, as well as single-family residences governed by associations. Most lenders have a form with specific questions to meet their underwriting requirements.
Important Notice to Home Buyers. If you're applying for an FHA loan, you might be asked to review and sign this document, which contains information about purchasing and financing a home. Your FHA lender should send you this notice.
Retirement award letter. If you're retired and receiving a pension, lenders may request an award letter that verifies your income source. If you've lost or misplaced your letter, contact your former employer for a copy.
Social Security income documentation. If you're receiving Social Security, you'll usually need to provide your lender with the amount and verification that the benefits are likely to continue. You can request proof from the Social Security website, by visiting your local Social Security Office, or by calling 800-772-1213.
If you need help
If you aren't sure where to obtain a document your lender requests, or if you need clarification about a request, contact your loan officer. They should be able to provide you with the guidance you need.