Low down payment loan options
Mortgages that require less than the traditional 20% down payment make homeownership possible for many Americans.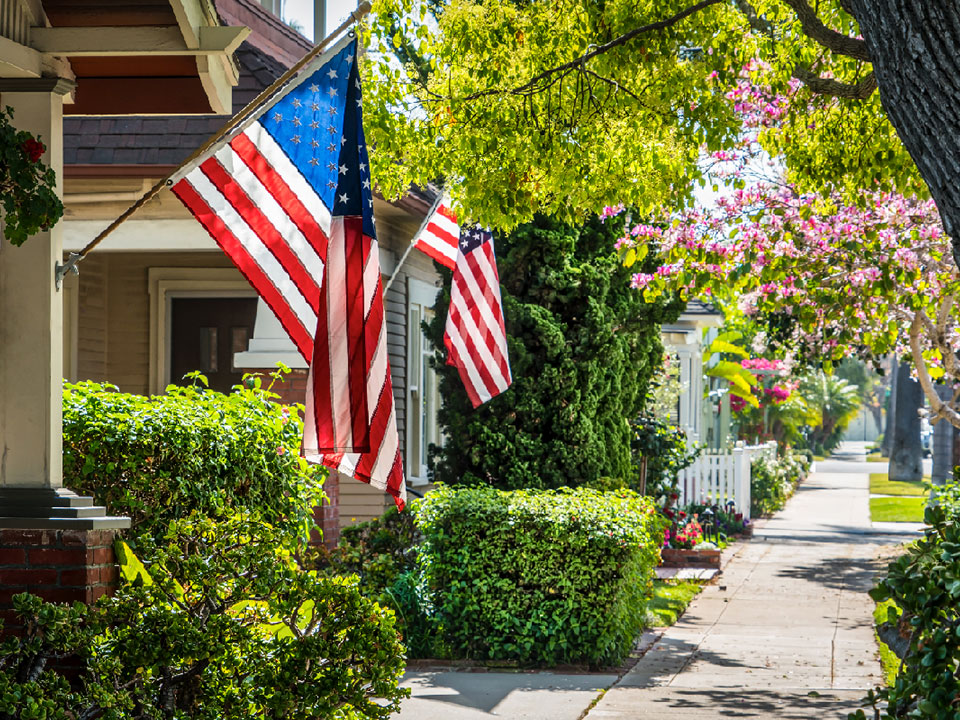 Saving for a sufficient down payment is one of the biggest obstacles faced by renters looking to transition to homeownership, regardless of their age, income, gender or geography.
The good news is that the government and the mortgage industry are making it easier to become a homeowner, with low-down payment mortgages that follow strict repayment guidelines to protect borrowers and investors.
With these products, buyers can put as little as 3-5% down and still qualify for conventional 30-year fixed-price mortgages, which often offer low interest rates to borrowers with strong credit scores (usually above 680) and low debt-to-income (DTI) ratios (generally 43% or less). Some products even allow eligible borrowers to put 0% down.
Low down payment options
Fannie Mae & Freddie Mac, 3% down
With today's average home price around $223,900, a 3% down payment of $7,017 puts homeownership within reach for many people. Fannie Mae and Freddie Mac have 3% conventional conforming loan products (Home Ready and Home Possible, respectively) that are widely available through lenders — although some rename the products.
To qualify, borrowers usually need a credit score of 680 or higher, and a DTI ratio of 43% or less.
Both programs generally allow first-time and repeat borrowers to borrow up to 97% of the property value with a first mortgage on a primary residence. If you're putting less than 20% down, you will be required to pay for private mortgage insurance (PMI), but you can cancel it once you've gained enough equity.
These programs may require home-buyer education or counseling from an approved provider. Freddie Mac's Home Possible Advantage lets you skip the education if at least one borrower is a previous home buyer.
FHA, 3.5% down
Like Fannie and Freddie, the Federal Housing Administration (FHA) doesn't make loans, but rather guarantees them for lenders and sets the parameters for insurability.
Borrowers with a minimum credit score of 580 can qualify for a loan with 3.5% down. If your credit score is below 580, you aren't necessarily excluded from FHA loan eligibility, but you may have to put down 10% to qualify.
The FHA loan limit is set by HUD. They also have higher limits for high-cost areas and multi-unit homes.
FHA loans are widely available through lenders across the country.
VA, 100% financing
The Veterans Administration (VA) also guarantees loans for lenders and sets parameters for insurability. The catch, of course, is that you have to be a person (or family member of someone) who has served or is presently serving in the U.S. military.
When you apply for a VA loan, you will need to present the lender with a certificate of eligibility, or COE, from the VA to show you qualify for the program. You can apply for a COE online through the VA. Your lender may also be able to pull up your COE as you apply.
With VA loans, qualified borrowers can get financing for up to 100% of a home's value with no mortgage insurance. The VA loan guaranty program does not impose a maximum amount that an eligible veteran may borrow using a VA loan, but limits the VA's liability by capping the guaranty amount for most loans. This limit affects the amount most banks are willing to lend without requiring a down payment.
VA loans also let you finance most of your closing costs, including appraisal, credit report, title insurance, lender origination fee, recording fees, and survey fees. 
USDA, 0% down financing
A USDA home loan is a zero down payment mortgage for eligible rural home buyers. Check the USDA loan eligibility site to see if your property meets the requirements.
These loans are issued through the USDA loan program, also known as the USDA Rural Development Guaranteed Housing Loan Program, by the United States Department of Agriculture.
USDA loans can only be used to purchase a primary residence, and income limits vary by location and depend on household size. Applicants with credit scores of 640 or higher generally receive "streamlined processing." Those with scores below that must meet more stringent underwriting standards. And those without a credit score, or a limited credit history, can often qualify with "nontraditional" credit references, such as rental and utility payment histories.
Finding low down payment programs
Many low down payment programs have a lot of fine print, so the only way to determine if you qualify is to request a preapproval or complete a loan application with a lender. Your loan officer can talk to you about the options that are available for your unique situation.