What to expect during the mortgage process
This start-to-finish overview walks you through every step of getting a home loan.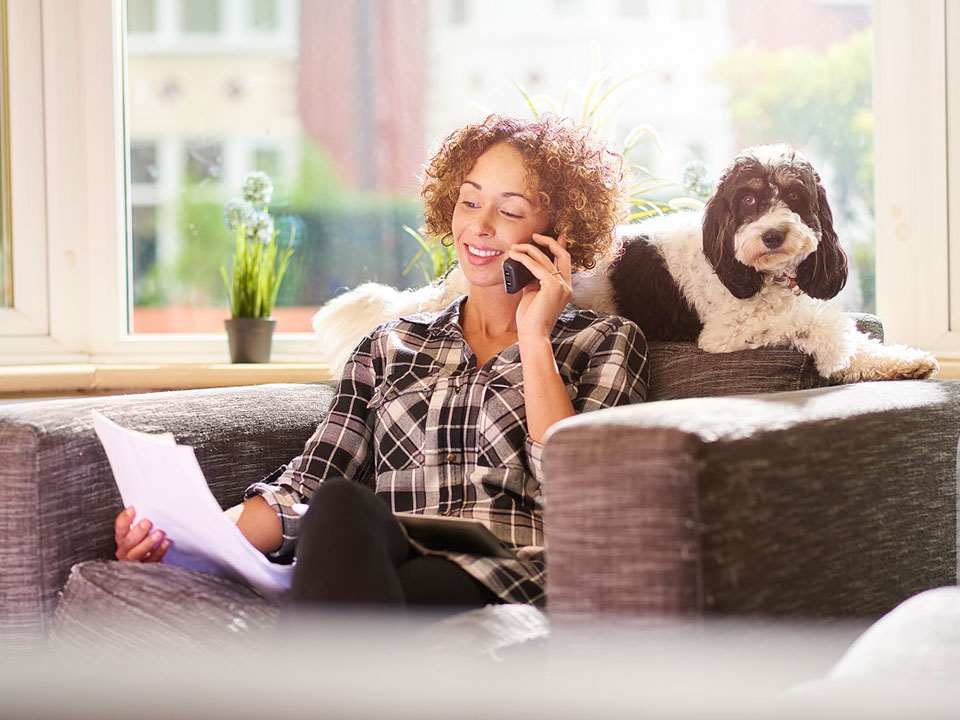 Buying a home is a huge financial commitment that's both exhilarating and stressful, especially for first-time buyers. But if you've done your homework and know what to expect, you'll be ready to close your deal with confidence.
The process can vary from one scenario to the next, but you can expect to go through certain basic steps when you apply for a mortgage. Depending on your unique situation, these steps may happen concurrently, or take longer than expected. (We're giving you some time estimates, but keep in mind that, for a variety of reasons, delays aren't uncommon.)
In the end, if all goes to plan, you'll soon pocket the keys to your new home.
Pre-qualification / pre-approval
Time: Generally 2 to 5 days, but sometimes longer
Once you've saved up a down payment and think it's the right time for you to buy, you may be tempted to contact a real estate agent and hit the open houses. That's not always the best strategy, though — you could fall in love with a home only to find out later that you can't afford it. For that reason, it's a good idea to get pre-qualified or pre-approved before you start shopping for homes.
Pre-qualification
For a pre-qualification, a lender will ask you about any previous homeownership, and about your income, assets, and debt, to get an overall sense of whether you would qualify for a loan.
This conversation could happen over the phone or in person. There are a few red flags that would let them know you're not ready to buy. If, for example, you had a recent foreclosure, you'll need to wait several years before you can apply for a new mortgage.
If there are no obvious red flags, the lender may pre-qualify you up to a certain amount. The process is fast and convenient, and you should have an answer in a day or two.
Pre-approval
Pre-approvals can often take longer, and many banks and lenders divide the process into two stages. Initially, you may be asked to provide the following documentation:
3 months of bank statements

. Be sure to include all pages, even those "intentionally left blank."

Proof of your income for two years

. This means W-2s, or 1099s for self-employed borrowers.

Federal tax returns for the past two years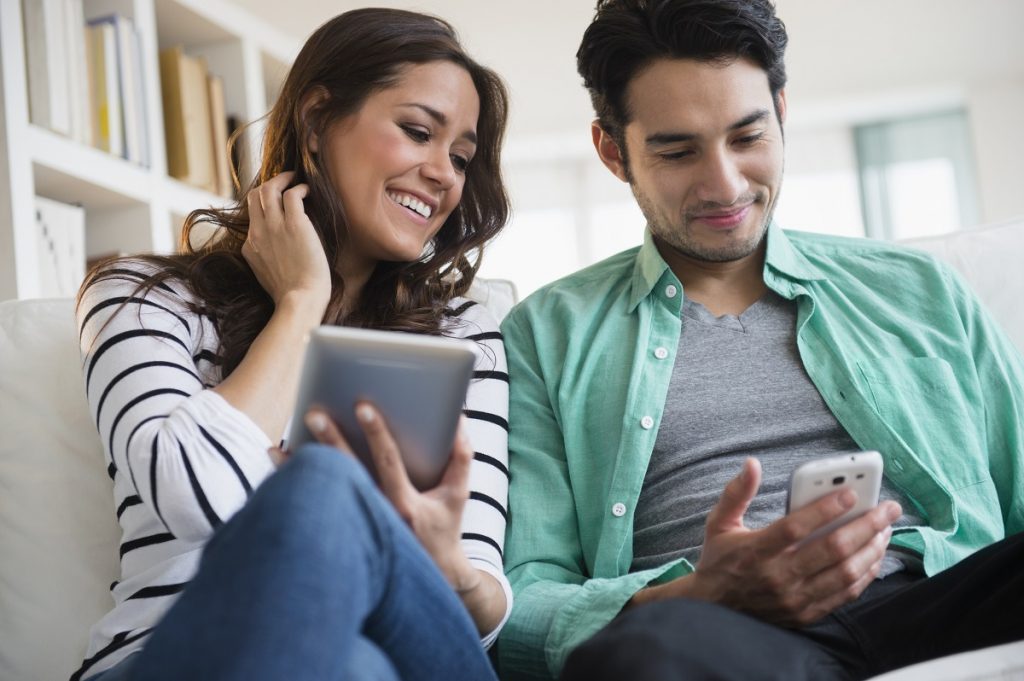 A loan processor will use an automated underwriting system to independently verify your income, assets, and debt. Those findings are forwarded to an underwriter, who compares them to the information you've provided. (The underwriter's job is to determine the risk involved with giving you a loan, which requires evaluating lots of documentation, most of which you'll provide later in the process.)
If your initial information checks out, the lender will generally provide a pre-approval letter indicating you may qualify for a loan of up to a certain amount. This process often takes two or three days if the information you've supplied is complete and accurate. If the lender has to ask for additional or more current information, the process will usually take longer.
But remember, a pre-approval is not a guarantee you'll get a loan. You'll still have to apply for a loan and go through the underwriting process.
Is it necessary?
Getting pre-approved has advantages. It shows your agent and sellers that you're serious about buying, and that one lender already feels you're financially capable. 
Home shopping and purchase offer
Time: Varies widely, depending on your real estate market
Finding the right home for you could happen in a matter of days, or it may take months. Whatever your situation, when you've found a home you want to buy, you'll work with your real estate agent to structure a purchase offer.
Your offer includes what you'd like to pay, inspections that need to take place (like a home inspection and termite inspection), contingencies (like a financing contingency that gives you time to get a loan), and how much you'll put down in earnest money.
Typically, you pay earnest money to an escrow company when you submit an offer. It's often 1-2% of the sales price, and if you pull out for a reason not allowed under the purchase contract, you may lose that money. (Don't confuse earnest money with your down payment, which is the amount of money lenders require you to put toward the home purchase. The down payment is typically 3-20% of the purchase price depending on the loan, and is due at the closing, along with your closing costs.)  
In a slow real estate market, you might only have to pay $500 – $1,000 in earnest money. In other markets, where sellers may have several offers to choose from, you might want to increase your deposit to 2% or 3% of the offer amount. Your earnest money will generally be kept in an escrow account to be applied to the purchase price at closing.
Application and disclosures
Time: Generally about 1 week, if you've supplied all required documentation
The loan application
Now it's time to submit a mortgage loan application. You can use any lender for this step; you aren't obligated to use the lender that pre-approved you.
You'll need to supply six key pieces of information:
your name

your income

your Social Security number

the property address

the sales price

the amount you'd like to borrow
At this point, you can also talk to a loan officer to discuss how much you plan to put down, and the types of mortgages that may fit your situation. These could be fixed or adjustable rate mortgages, conventional or government issued (VA, FHA, or USDA).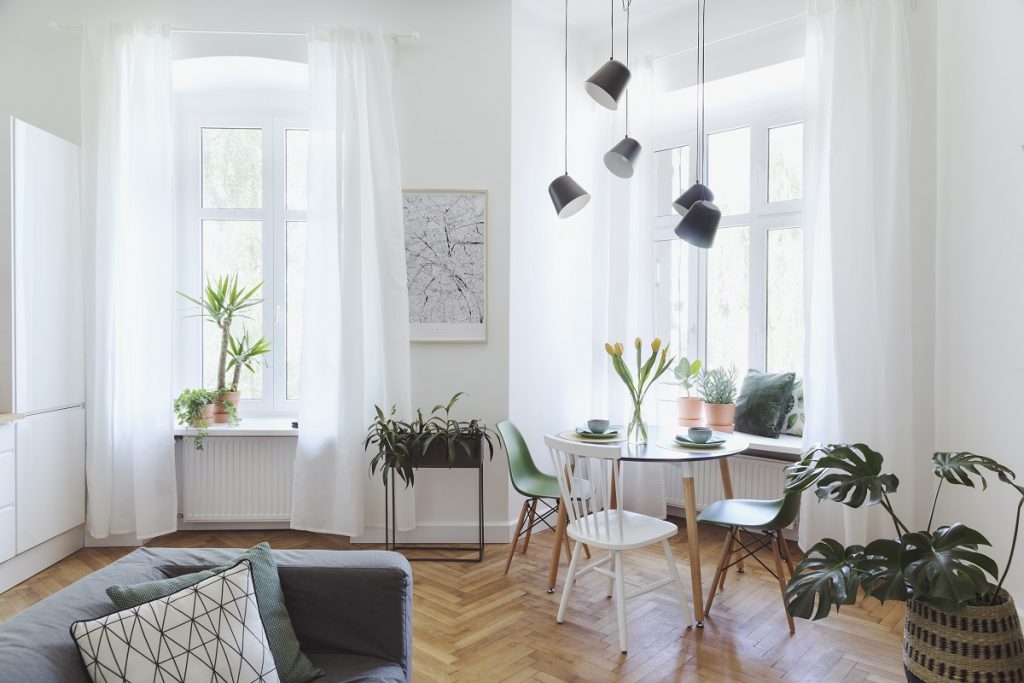 Your loan estimate
Within three days after your loan application is complete — meaning you've supplied all your current income and asset information — the lender will provide a Loan Estimate that outlines the terms of your loan, including estimated closing costs, the interest rate, and monthly payments (which include principal, interest, taxes, and hazard/homeowner's insurance, sometimes abbreviated as PITI).
It's important to know that the Loan Estimate doesn't mean your loan is approved. But it does let you know the loan terms the lender expects to offer you if the loan is approved and you accept.
If the terms look good to you and you want to move forward with this lender, you must notify them (usually within 10 days of receiving the Loan Estimate) of your intent to proceed.
During this stage, you'll probably also have the result of home inspections and may be negotiating with the seller to make some repairs.
Disclosures
During this time, you can expect a series of disclosures to be sent for your review and signature. Typically, you'll use e-signature (e-sign) technology on your smartphone, tablet, or computer to view, download, sign, upload, and return these documents.
While it isn't required, e-signing documents condenses what used to take days into just minutes. But to use the technology, you'll need to sign a consent form saying you agree to the process. Some lenders include this consent step as part of their online application.
Follow-up tasks and documents
Time: Varies, and can happen concurrently with other steps
Document requests
Throughout the loan process, the lender will probably request additional or more current documents. For example, it's not uncommon for lenders to ask for updated bank statements and income information.
This can be frustrating when you're anxious to know whether your loan is approved, but try to be patient — and remember, it's to your advantage to reply promptly. You'll want to respond to these requests right away, ideally within 48 hours, to keep the process moving.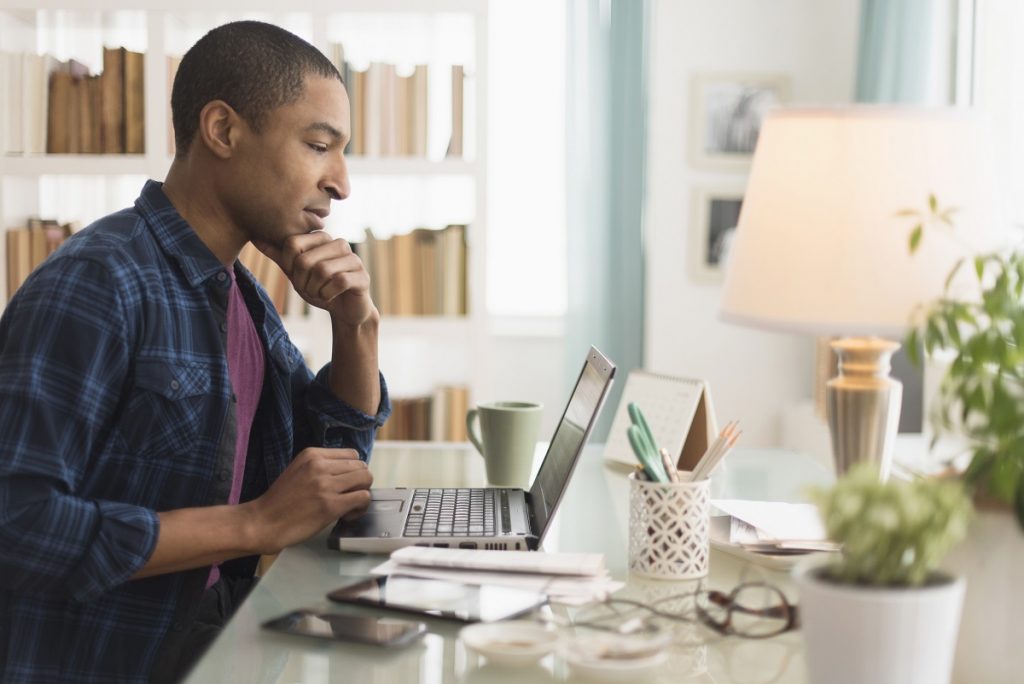 Loan processing
Time: Varies, based on your closing date
You've been sending your lender a lot of paperwork, and you may be wondering where it's all going and what's happening with your loan.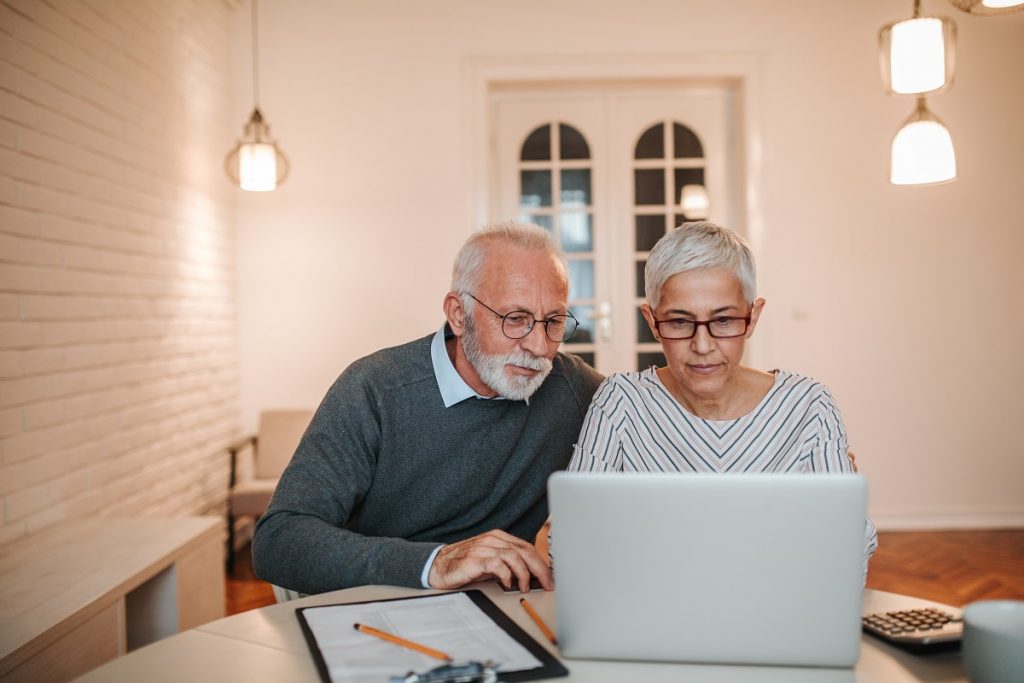 Most likely, your file is in the hands of a mortgage loan processor. It's their job to ensure all documents are present and accurate, clarify any discrepancies, and ask for additional information needed.
Because time is elapsing, you may need to send new pay stubs or bank statements, so the lender will consider them "current" on your closing date.
When your loan file is complete, it's sent by the processor to an underwriter who will verify your identification and credit history, and make an assessment of your financial situation, which includes verifying your income, cash reserves, equity investments, financial assets and more.
Loan decision
Time: About 2 weeks, if all the information you've supplied is still current
The underwriter may assess your mortgage application manually, or run it through an automated system for approval. Many lenders adhere to underwriting guidelines from the government-sponsored enterprises (GSEs) — Fannie Mae and Freddie Mac — which purchase mortgages in the secondary mortgage market. In most cases, GSE guidelines require a maximum loan-to-value ratio of 97%, a credit score of 680 or higher, and a debt-to-income (DTI) ratio of 36% or lower.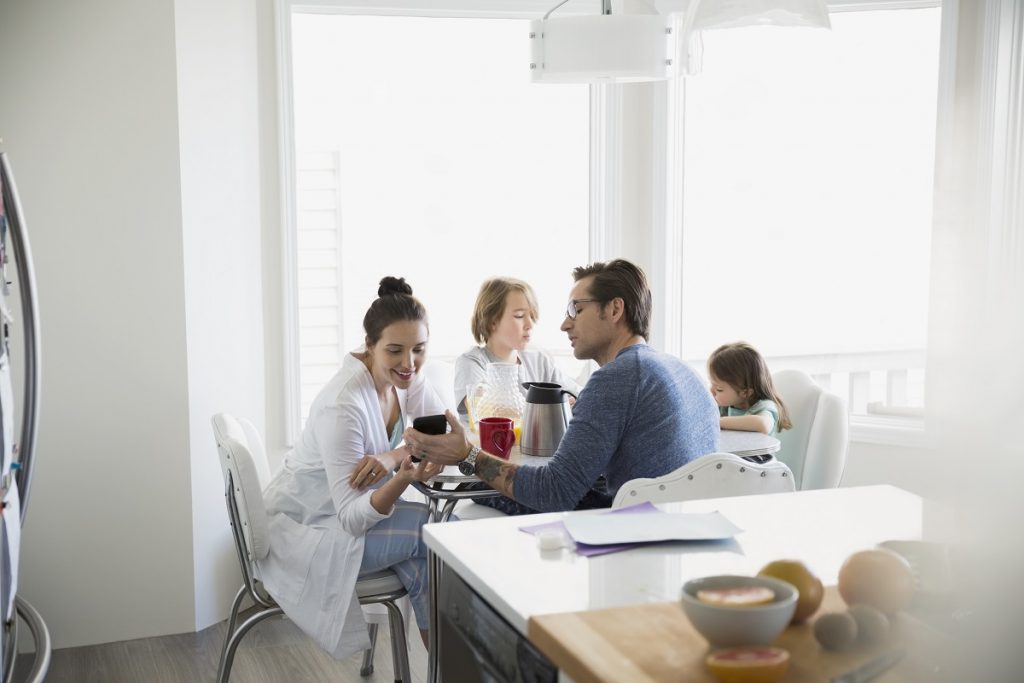 The underwriter will generally make one of three decisions about your loan:
Approve

Conditionally approve

Deny
If your loan is approved
When all underwriting requirements are met and your loan is approved, you'll often receive a commitment letter, indicating your loan program, loan amount, loan term, and interest rate. At that point, certain inspections and other activities need to happen, including a final pull of your credit report, an appraisal, and a title search.
Final credit check
When the lender pulls your credit, it's important that your credit score and revolving debt payments haven't changed much. In other words, don't make any large purchases that could raise your DTI or lower your credit score once you've applied for a mortgage.
The lender will order an appraisal to determine if the amount you've offered to pay for the property is appropriate based on the home's condition and comparable homes (or "comps") in the neighborhood.
If the home appraises at the sales price, everybody's happy.
If it comes in too low, the seller may need to lower the price to the appraised value to keep the deal moving forward, or the lender may be able to dispute the appraisal. Talk to your loan officer and real estate agent about the best approach for your specific situation.
The lender will also order a title search to make sure the property can be legally transferred. A title company will check for any claims, liens, easement rights, zoning ordinances, pending legal action, unpaid taxes and restrictive covenants.
If the property is clear of these prohibited encumbrances, the title company issues an insurance policy that guarantees the accuracy of its research. Often, two policies are issued, one to protect the lender and one to protect the buyer. Owner's title insurance is generally optional and not required. 
When these activities and all other required actions or inspections are complete, the underwriter gives final approval. This means you're "clear to close." (Congratulations!)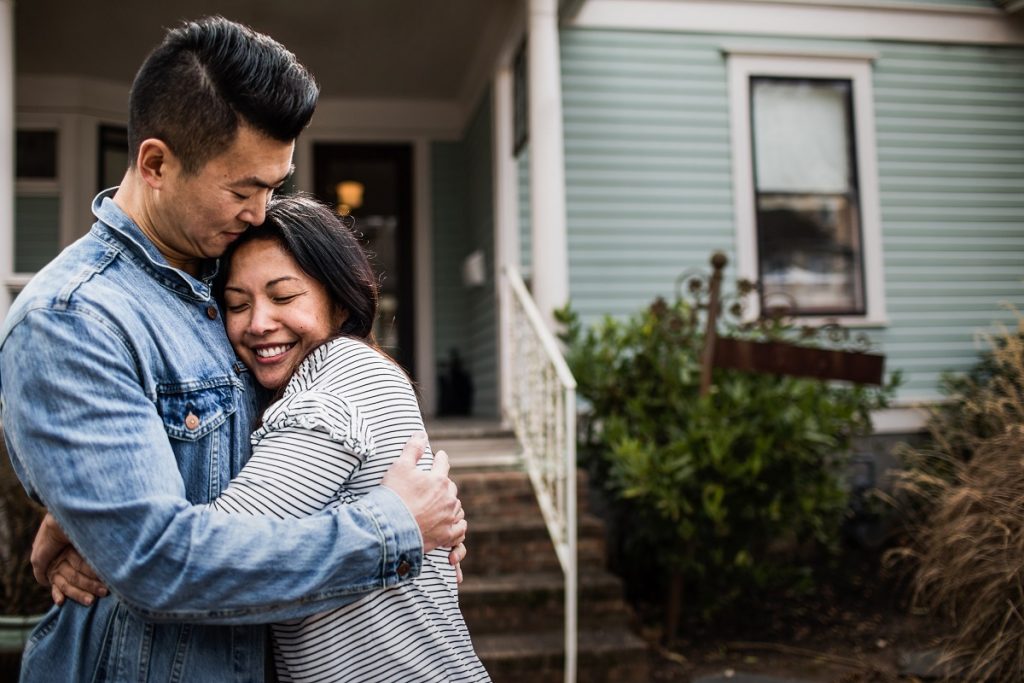 Once the closing has been cleared, a closing agent will review instructions and requirements from all parties involved and the legal and loan documents. They will assemble charges, prepare the closing statements, and schedule the close.
If your loan is approved with conditions
This means the underwriter has a question (or a few) that must be cleared up before they can approve your loan. You might need to explain where money in your bank account came from if it wasn't from your regular paycheck, or maybe pull a document that's aged during the review time, like a bank statement that shows your current balance.
Once you've addressed all the conditions, the underwriter will either give final approval or deny your loan.
If your loan is denied
There are many reasons a loan application could be denied. For example, if your employment status or credit situation changed after you applied, that could be the cause. Talk to your lender to find out the specific reasons your loan was denied.
Closing
Time: Generally about 2 hours
An escrow or settlement agent will oversee the close. Under the TILA RESPA Integrated Disclosure rule (TRID), also known as the Know Before You Owe mortgage disclosure rule, the lender must provide a Closing Disclosure at least three business days before you're scheduled to close the loan. Use this time to compare your final terms and closing costs to those from the lender's Loan Estimate, and ask any questions you have.
Signing the documents
The seller and buyer can sign documents at different times, or together. In any case, the seller signs the deed and closing affidavit. The buyer signs the new note and mortgage, and any other disclosures. The old loan is paid off, and the seller, real estate agents, attorneys and other parties involved are paid.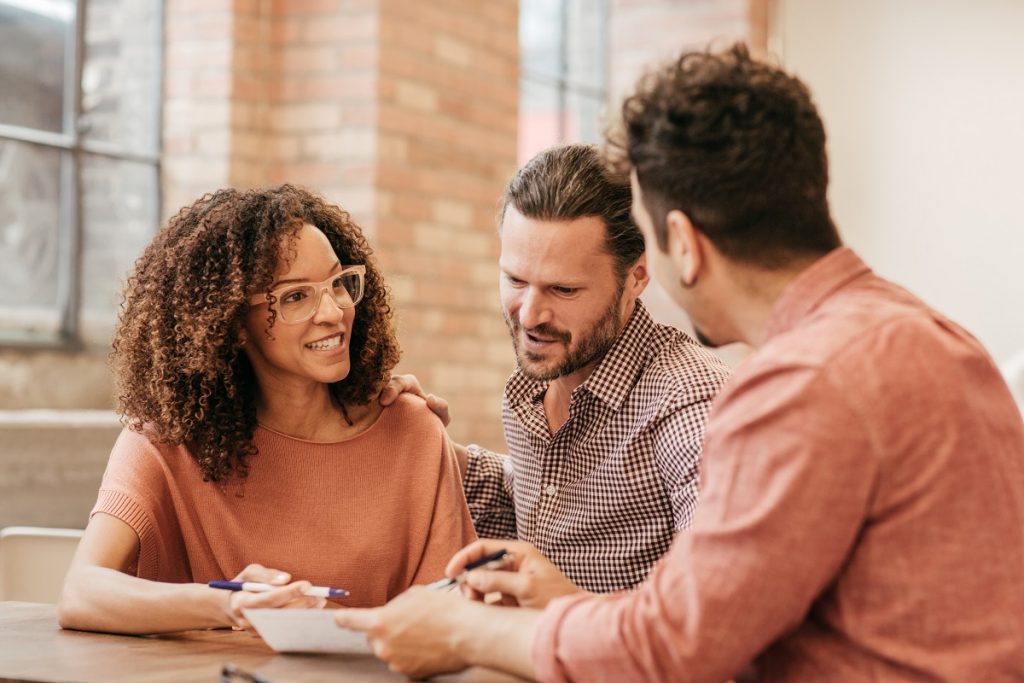 Final steps
After the signing, the transaction documents are recorded in the county where the property is located. Title insurance policies are prepared and sent to you and to your lender.
As part of the close, you will be given instructions on how to pay your mortgage, including the monthly amount you'll owe and where to send it.
The lender collecting your mortgage payments, called your loan servicer, will usually set up an escrow account on your behalf so property taxes and other payments (such as HOA fees) are paid automatically.
And now you're officially a homeowner!