What is a USDA loan?
In rural areas, USDA loans can help low- or moderate-income borrowers buy, repair, or renovate homes.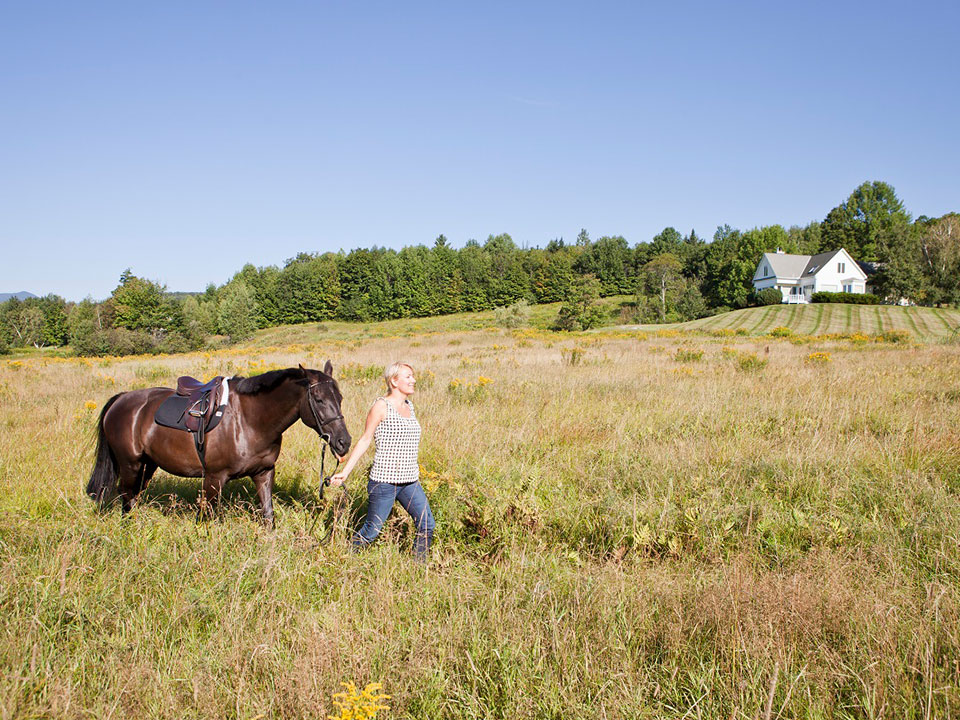 USDA loans can be a great option for buyers in rural areas who can't afford a down payment or qualify for a traditional mortgage because of their credit score or credit history.
These loans are issued through the USDA loan program, also known as the USDA Rural Development Guaranteed Housing Loan Program, by the United States Department of Agriculture.
USDA loan requirements
The USDA "guarantees" these loans and sets requirements for them to assist low-income borrowers in rural areas. You can visit the USDA website to check your eligibility, which is determined by the property's location, how it will be used, and more.
Here are some of the specific requirements that determine whether you can get a USDA loan.
Where you live
USDA loans are intended to help boost homeownership rates in rural areas, which USDA defines as areas with fewer than 35,000 people. 
Property type and use
USDA loans can be used to buy all kinds of property, from new construction and existing single-family homes to manufactured or modular homes, and even condos and townhomes. However, you must live in the property as your primary residence. In other words, these loans cannot be used to finance a second residence, vacation home, or rental property.
Income guidelines
To qualify, your income must, in most cases, be less than 115% of the area median income (AMI). AMI is the household income for the median — or middle — household in a region, as calculated by HUD.
USDA income limits reflect the cost of living and can vary depending on where you're buying, the size of your family, and other factors.
Allowing a co-borrower
If you need a higher income to qualify, you can add a co-borrower to a USDA mortgage. However, the co-borrower must live with you in the residence and meet USDA's credit, income, and debt guidelines for the loan. It's also important that you and the co-borrower understand that the co-borrower will be on the hook to make your loan payments if you stop paying.
Mortgage insurance
If you put less than 20% down with a conventional mortgage, you'd have to pay for private mortgage insurance (PMI), insurance that protects the lender. Traditional PMI can cost about 0.5-1% of the loan amount annually. So, if you have a $200,000 loan, PMI might cost you $200 a month.
With a USDA loan, you'll pay an upfront fee of 1% of the loan amount, and then an annual mortgage insurance fee equal to 0.35% of the loan balance. So on that same $200,000 loan, you'll pay $2,000 upfront and $58 per month. Plus, buyers may be able to roll the upfront fee into their loan.
Credit requirements
USDA loan applicants with credit scores of 640 or higher generally receive "streamlined processing." Those with scores below 640 must meet more stringent underwriting standards.
Applicants without a credit score, or a limited credit history, may be able to qualify with "nontraditional" credit references, such as rental and utility payment histories. You may even be able to qualify if you've had a recent bankruptcy or foreclosure.
USDA generally requires a three-year waiting period after a Chapter 7 bankruptcy or a foreclosure. The waiting period after a Chapter 13 bankruptcy is generally one year, provided you have made 12 months' worth of on-time payments according to the payback schedule that was established during the bankruptcy proceedings.
No prepayment penalty
With USDA loans there is no penalty for prepayment; you can pay off the loan whenever you'd like.
Types of USDA loans
There are three types of USDA loans:
USDA Direct Loan.

With this type of loan, you're getting funds directly from the USDA. To qualify, your income must generally be 50-80% percent of the AMI. This loan can offer a longer loan term than the typical 30 years — up to 38 years. Borrowers need to work directly with their local Rural Development office to apply.

USDA Guaranteed Loan.

This loan type generally requires household income that is 115% of AMI and a minimum credit score of 650, and it must be originated through a USDA-approved lender.

USDA Home Improvement Loan.

Low-income families may be eligible for specific USDA loans or grants to make repairs to their home as long as those repairs improve the health of the residents or safety of the home, such as new flooring, a new HVAC unit, or repair/replacement of shingles. Generally, applicants cannot make more than 50% of AMI or be eligible for any other type of financing. If you are 62 years or older and unable to repay an additional loan to make the changes, you may be eligible for a grant. This money, which can be up to $7,500, will pay for the repairs. In some cases, you may be eligible for both an additional loan amount of $20,000 and the grant, giving you access to $27,500 for repairs.